The English Access Microscholarship Program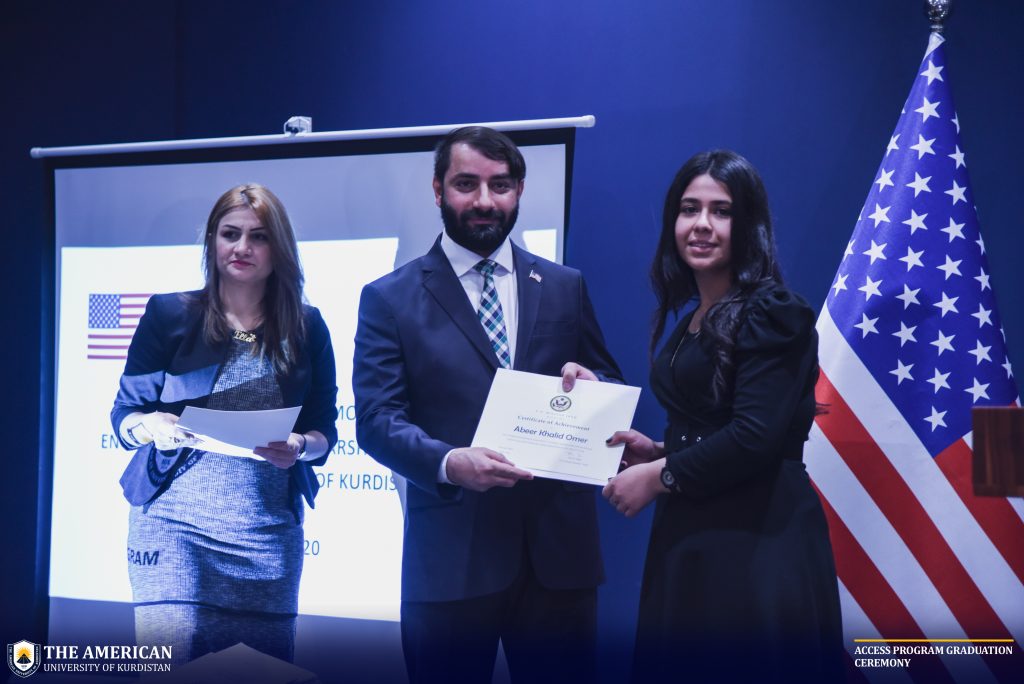 Duhok, Kurdistan Region of Iraq – January 23rd, 2020 – The American University of Kurdistan's ELI and the U.S. Consulate General in Erbil presented certificates to graduate students of the English Access Microscholarship Program.
With the first class of the two-year English language training for students aged between 14 to 17 from underprivileged families coming to an end, The American University held a commencement ceremony for 60 students of The English Access Microscholarship Program, funded by the U.S. government. In the presence of AUK President, U.S. Consulate General Erbil's Public Affairs as well as officials from Directorate General of Education and school principals, certificates of achievement were handed out.
"The Access program has significant value to us, as it provides young people with preparation for a successful future under real conditions and also opens new doors for them to scholarships and studying at AUK", Dr. John K Manzies, President of AUK stated.
The English Access Microscholarship Program is an international project created by the U.S Department of State which aims to help teenagers from economically disadvantaged backgrounds gain opportunities in employment and education. Since its founding in 2004, approximately 95,000 students in more than 85 countries have participated in the Access program. In The Kurdistan Region, The English Language Institute of the American University of Kurdistan is the implementer that provides courses.