Student Spotlights: Maryna Azeez launches Expense Planner App on Apple Store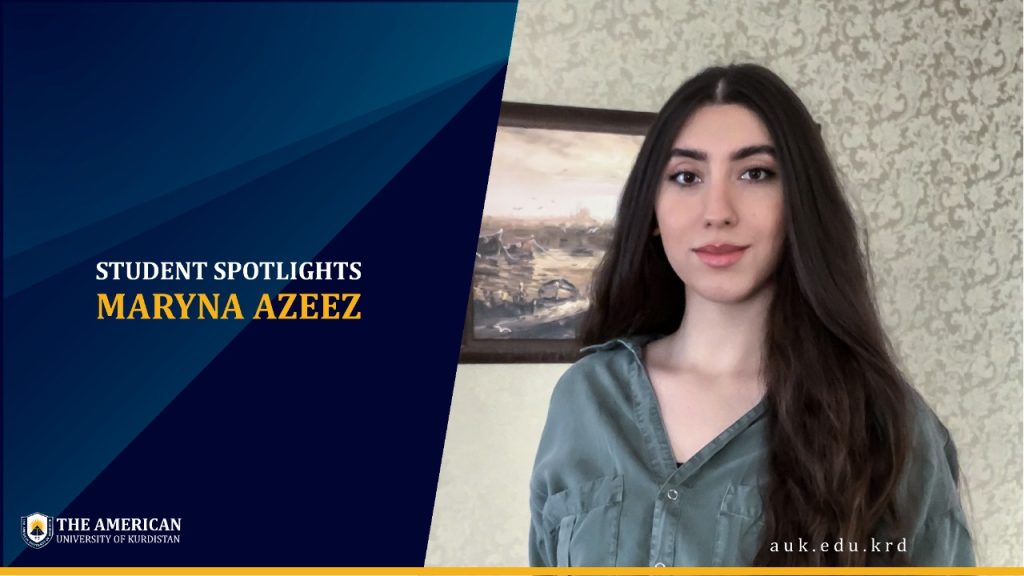 Duhok, Kurdistan Region – September 5th, 2020 – By developing an application for managing personal expenses, Maryna Azeez, AUK's Junior student of Arts and Sciences has been able to develop and launch her "Expense Planner" App on Apple's digital distribution platform, App Store.
The application assists in managing daily expenses of the user and saving money by having knowledge about how much and what money is being spent on, as well as differentiating expenses into categories.
"My app targets the youth and middle-aged adults, as it's mostly them who are facing financial issues," said Maryna Azeez, AUK's Information Sciences student "The Technology Entrepreneurship course and Information System Analysis and Design course I took during the summer semester at AUK were very helpful for developing my app and for targeting it towards users' needs." added the young developer.
During this process, Dr. Dara Sherwani, Chair of Information Sciences at AUK, has supervised Maryna's project, and with continuous follow-up, a beta version of her application was run and the IOS version was launched on App Store.