Bayar Mustafa
Dr. Bayar is an assistant professor at the Department of Politics and Public Policy of the American University of Kurdistan in Duhok. He has 13 years of expertise in supervising and teaching undergraduate and Master degree students in several educational institutions in the Kurdistan Region of Iraq such as the universities of Dohuk, Zakho and Salahaddin. His research interests cover the relations and regional politics of the KRG before and after 2003. Dr. Bayar has been an advisor at the International Middle-East Peace Research Center (IMPR) since 2012 and he is also a member of the Ismael Besekci's Foundation. In addition, from 2010 and until 2012, he worked at the 'Turkey Desk' of the Iraqi Ministry of Foreign Affairs as second secretary.
He obtained his PhD from Mosul University with a dissertation on 'The Kurdish Question in America's Foreign Policy towards Turkey between 1991 and 1999'. Prior to this, he had received his MA focusing on British policy towards Turkey and its effect in Kurdistan from the University of Duhok. In 2015 he completed a Post-Doctoral research titled 'From a Dream to a Possibility: The Opportunities of Independent Kurdistan after the Arab Spring' at the Istanbul Bilgi University.
Dr. Bayar has also conducted number of field research with number of international Foundations and universities. Some of his publications are: 'British Policy Towards Turkey and its Impact in Kurdistan' (2004), 'Turkey and Iraqi Kurdistan: Two Hesitant Neighbors' (2008) and 'The Justice and Development Party in Turkey and the Kurdish Issue' (2013).
Janroj Yilmaz Keles

Dr. Janroj Yilmaz Keles received his Ph.D. in Sociology and Communications from Brunel University in London, with a thesis entitled 'Media, Diaspora and Conflict: Nationalism and Identity amongst Kurdish and Turkish Migrants in Europe'.
While doing his PhD, he was part of a research team to explore  'Legitimizing the discourses of radicalization: Political violence in the new media ecology' for the University of Warwick, worked for Harvard University in London on the political participation and religious integration of Muslims in Europe after 9/11 and participated in the MIGSYS research project (along with Professor Russell King) to examine the growing diversity of migrant types, nationalities, ethnicities, cultures, languages and motivations, especially in "super-diversity" within the urban settings such as London (see King at el 2008).
Since 2013, he has been working as a Research Fellow at the Department of Leadership, Work and Organizations at Middlesex University, and in 2015, he was awarded a pilot research grant for a study on migration, transnational mobility and digital social networking by BISI. He has acted as co-investigator (with Nick Clark) on a Joseph Rowntree Foundation (JRF) funded project on 'Responses to Forced Labor in the EU', on a project on 'Iraqi-Kurdish Undocumented Migrants in the UK' funded by the International organization for Migration (Keles (PI), Markova and Fattah) and was co-awarded to review the EU policy approaches of inclusive Entrepreneurship: 'Expanding the networks of disadvantaged entrepreneurs' (Sarah Dodd and Janroj Keles), funded by The Organization for Economic Co-operation and Development (OECD).
Dilshad H. Khdhir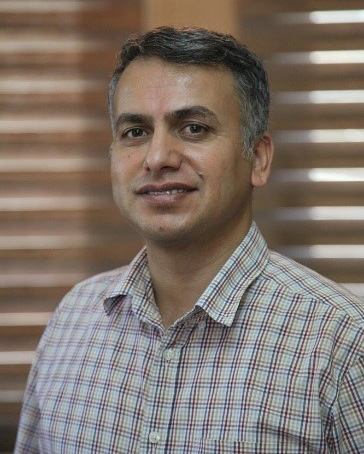 Dr. Dilshad H. Khdhir is currently head of the Department of International Relations and Diplomacy at Ishik University, in Erbil (Kurdistan Region of Iraq). He obtained his PhD on Politics and International Relations from the University of Nottingham in 2015 with a dissertation titled 'Dynamics of Kurdish identity formation in the Kurdistan region-Iraq between 1991 and 2014'.
He lectures a range of subjects including International Relations, Civil Society in the Middle East and Social Structure in the KRI. His research interests are Kurdish nationalism and politics, studies in the humanitarian field in Iraq and the US foreign policy in the Middle East.
Some of his publications are: 'Beyond Territorial Spaces: Kurdish Nationalism in a Globalized World' (2009) and 'Humanitarian Work in the Kurdistan Region of Iraq: Historical Development and New Challenges' (2017).
Murad Hakim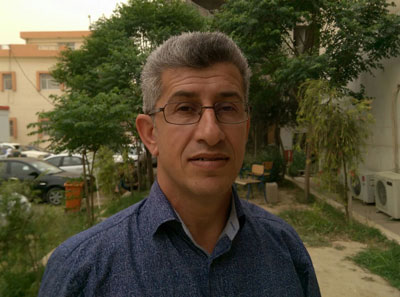 Dr. Murad Hakim is currently lecturing at the Department of Sociology at Salahaddin University in Erbil. He obtained his PhD in Sociology from the same university in 2011. Dr. Murad has 14 years of lecturing experience at different educational institutions in the Kurdistan Region of Iraq such as the universities of Salahaddin, Koya and Duhok. He was the director of Research Center of the Mukiryani Foundation for Research and Publishing between 2005 and 2011.
Dr. Murad Hakim was also the president of Kurdistan Sociology Association between 2007 and 2011. He later established is own private company "Sheekar Rapirsi Company for Research" in Erbil. He has lectured various topics such as social research methods, social theory and sociology of knowledge at abovementioned universities.
Some of his publications are: 'The Consequences of Kurds displacement in Iraq'(2005), 'The view of Kirkuk Arab Expatriates' (2006), 'Terrorism in Kurdistan Region' (2006), 'The situation of Value in Iraq under the theory of Englhard' (2011) and 'The Reality of Civil Society in Kurdistan Region' (2017).
Kavien Begikhani (Honorary Member)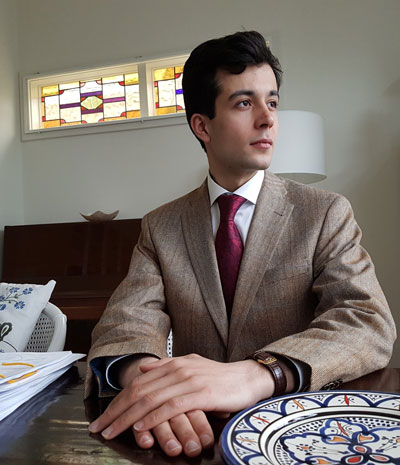 Kavien Begikhani is is studying Liberal Arts & Sciences with a major in Human Diversity at the Leiden University College in The Hague – the international city of peace & justice.
His research focusses on how Kurdish literature, arts and other cultural- and artistic expressions have functioned as a mechanism of self-continuity and preservation of Kurdish heritage, culture and identity throughout the 20th century.
Besides his general advocacy for the Kurdish cause in national and international conferences, Kavien has been working with the Dutch refugee council in the Netherlands and he will be doing a research-internship at the Kurdish Institute of Paris in the summer of 2018.
Kavien is also the student-ambassador of JusticeForKurds (JFK) in the Netherlands – being a not-for-profit advocacy group that seeks to educate and raise public awareness for the Kurdish cause, politics, history and culture in France, the U.S. and the wider region.