Paul-Phillippe Pare, PhD
Director of the Center of Peace and Human Security
Dr. Paul-Philippe Pare is the Chair of the Center for Peace and Human Security and a Professor in the Department of Security and Strategic Studies (College of International Studies) at the American University of Kurdistan. Paul received his Ph.D. in Crime, Law, and Justice with specializations in quantitative methods and demography from the Pennsylvania State University in 2006. He also received his M.Sc. and B.Sc. Degrees in Criminology from the Universite de Montreal, in Quebec, Canada. He speaks fluent French and English.
Paul's teaching interests focus on criminology/security and research methods/statistics. His recent teaching at AUK includes Crime and Global Justice, Statistics II – Data Analysis, and Graduation Research Project.
Paul's research interests include human security, statistical criminology, cross-national criminology, policing, and violence. He has published studies in academic journals such as the British Journal of Sociology, Social Forces, Journal of Quantitative Criminology, Justice Quarterly, Journal of Criminal Justice, International Criminal Justice Review, and Social Science Research. His current research projects at AUK examine refugees' shelter needs in Iraqi Kurdistan, and how gender, poverty, and displaced status influence insecurity in Iraqi Kurdistan.
Other Members
Researcher and assistant professor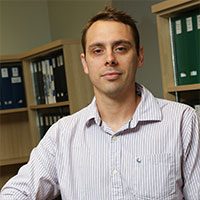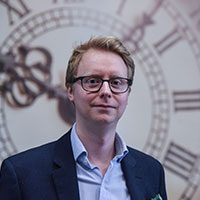 Faculty member, College of International Studies