Dr. Muslih Irwani
Director of the Center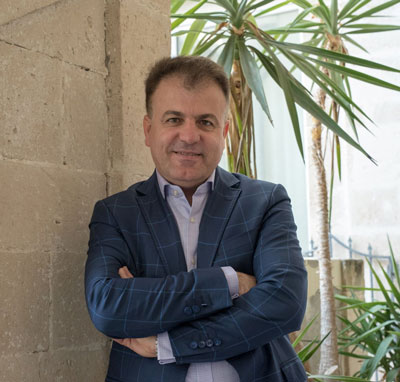 Muslih received his PhD in Social Policy and Administration from the University of Nottingham, United Kingdom in 2014, and a MA and BA in Sociology from Salahaddin University, Erbil, in 2003 and 1998 respectively. He joined the Department of Politics and Public Policy at The American University of Kurdistan in Duhok in July 2014, and is currently the Chair of the Center for Peace and Human Security at the university Apart from training and teaching, he is intensively engaged in research and analysis on KRG's social policies. His research interest covers areas such as social security, socio-economic development, education, political diversities and minorities.
He has published books, chapters in edited books, journal articles, and policy analysis in Kurdish and English. His recent book, "Clientelism and Implementing Social Security Programmes in Post-conflict Iraqi Kurdistan Region" was published by Cambridge Scholars Publishing in 2015.
Paula Montserrat Garcia
Associate Researcher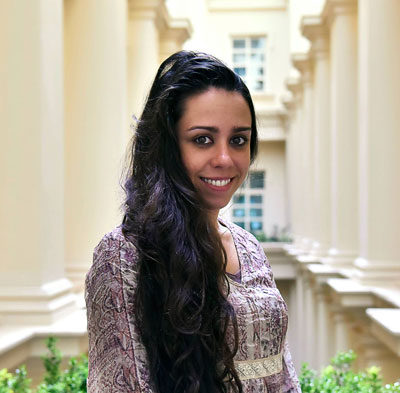 Paula Garcia is an Associate Researcher at CPHS as well as lecturer in the College of International Studies of the American University of Kurdistan. She holds a MA in International Law and International Relations from the Instituto Universitario Ortega y Gasset in Madrid, and BAs in Law and in Political Science from the Universidad Autónoma de Madrid.
Before moving to Kurdistan, Paula lived in Cambodia for about four years working in human rights NGOs, lecturing at various universities and collaborating with a Think Tank analyzing Cambodian public policies.
Her research interests focus on interethnic and intercommunal tensions, conflict prevention and peace building, the Iraqi security sector and terrorism studies.