INVITATION CALL – M.E.E.T.S. 2019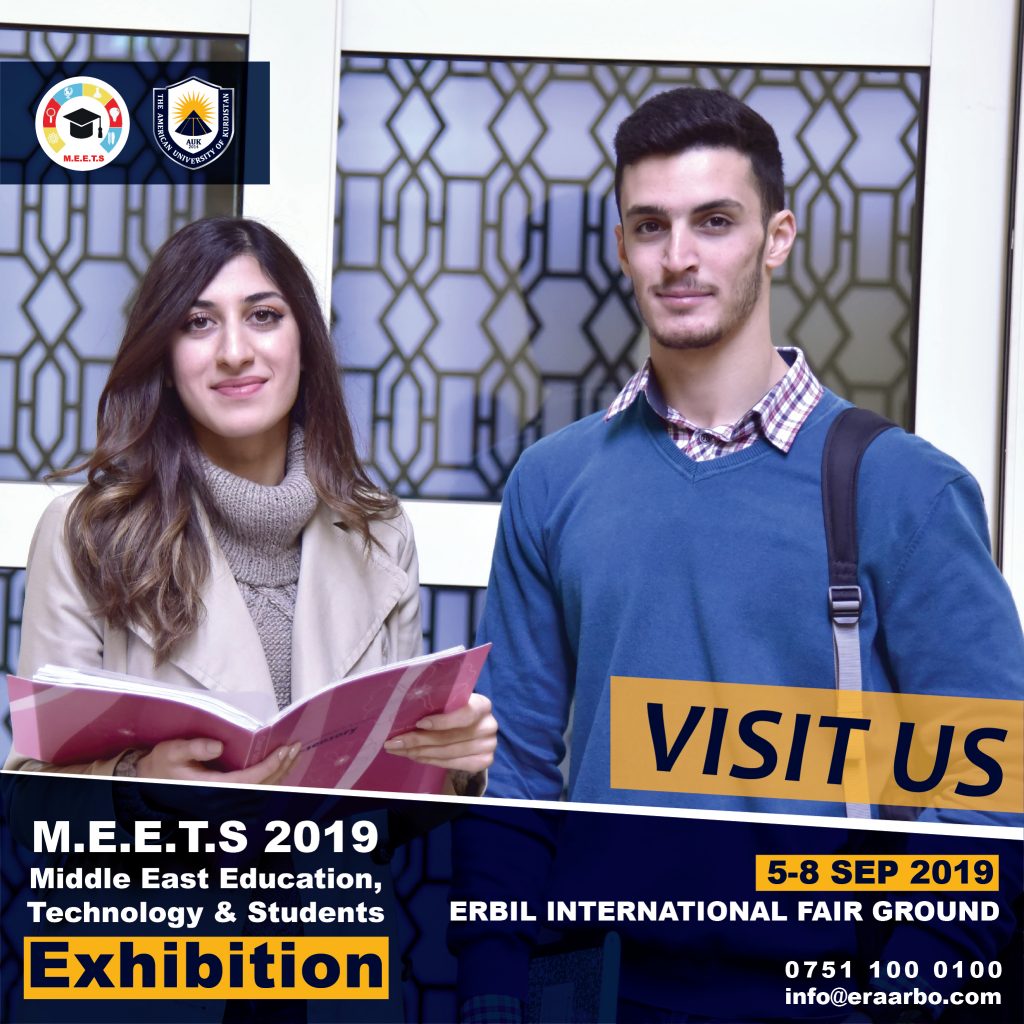 Duhok, Kurdistan Region of Iraq – September 3rd 2019 – The American University of Kurdistan in partnership with ERA ARBO will present the first edition of the Middle East Education, Technology, Student exhibition under the patronage of the Chairman of the Board of Trustees of the American University of Kurdistan, His Excellency, Masrour Barzani, the Prime Minister of the Kurdistan Region of Iraq.
The exhibition is open to all and attendance is free. Prospective students and parents from various provinces in Iraq will visit the M.E.E.T.S. exhibition from 5th – 8th September, 2019 at the Erbil International Fair Ground from 10:00 a.m. until 6:00 p.m.
The American University of Kurdistan will showcase its services, in particular:
The programs of study;
The IT Professional Learning Center;
The English Language Institute;
The all- Women Residence Hall; and
The American International School in Duhok.
M.E.E.T.S. 2019, is the largest assembly of education's concerned stakeholders including universities, institutes, schools, students, pupils, parents, decision-makers, service providers, investors, vision developers, trainees, and degree seekers.