Student Spotlights: Areen Masrour Barzani Launches a Social Media Campaign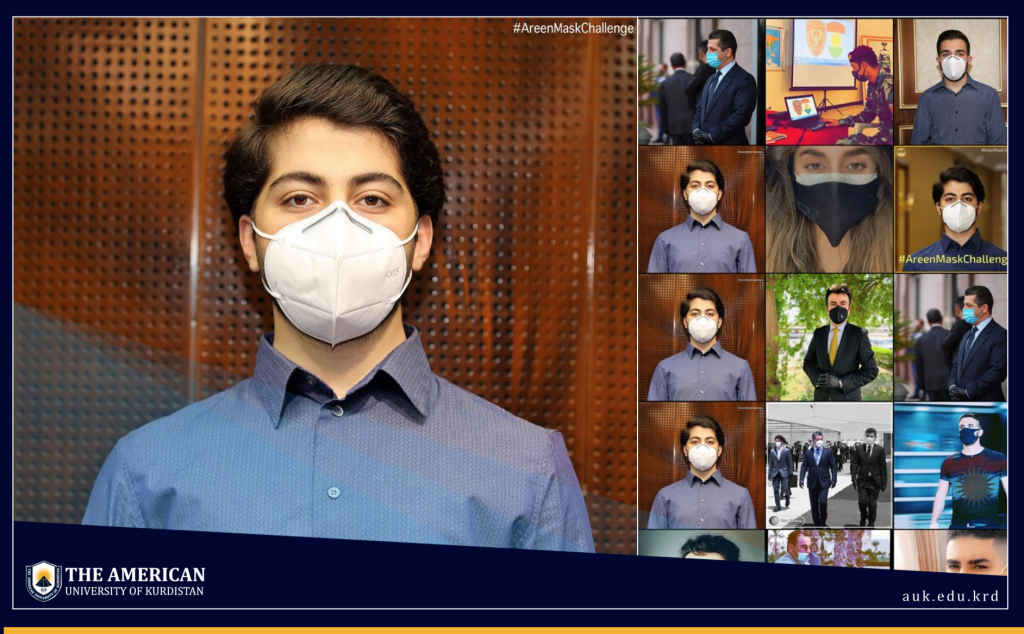 Duhok, Kurdistan Region – August 7th, 2020 – AUK Student Areen Masrour Barzani launches a social media hashtag campaign (#AreenMaskChallenge) to raise awareness on the significance of wearing masks and takes a leading role as a social influencer to encourage everyone to take the necessary safety precautions against the Covid-19 virus.
"Hello everyone, I am starting a challenge called #AreenMaskChallenge for all of us to start wearing masks. We want to raise awareness on the importance of wearing masks and help stabilize the situation. Whoever wants to participate in the challenge will write #AreenMaskChallenge and share their photo while wearing a mask. Thank you very much! Let's keep our community, family, and friends safe." Posted Areen on his official social media channels.
Areen Masrour Barzani, known as (amb) on social media, is a student of the College of International Studies at AUK and an active social influencer with a large fanbase. He has participated actively in numerous events at AUK, and earned the Sportsmanship award during AUK's 6th Soccer Tournament.
"Everyone can play a part in this effort, and we challenge all our AUK students to take part!" Announced AUK's Student Government Body on Instagram (@auk_sg) in solidarity and support of the campaign.
The Hashtag campaign earned remarkable media and social media recognition after a few hours of its release, and hundreds of people, including high-ranked personalities, have participated and actively shown their support.