AUK is proud to announce the launch of ELI in Mosul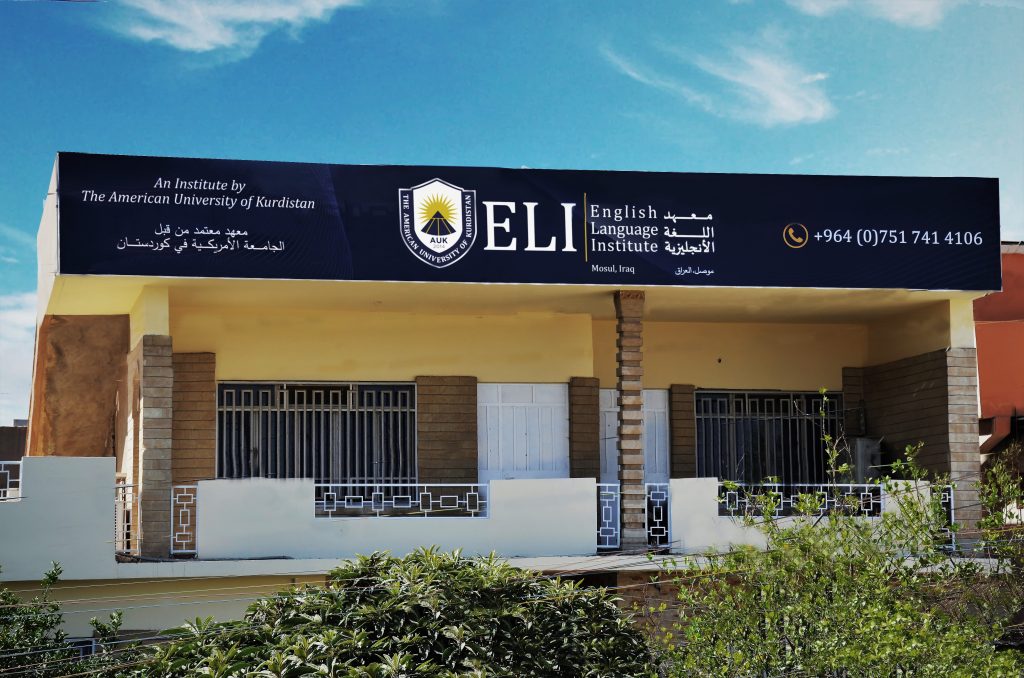 Duhok, Kurdistan Region of Iraq – July 11, 2018 – The American University of Kurdistan (AUK) is proud to announce the launch of the English Language Institute (ELI) in Mosul. ELI Mosul will provide comprehensive training at multiple levels in English language learning and teaching to meet the needs of students.
"This is a wonderful opportunity for the American University of Kurdistan to come to Mosul and form a relationship with the people there. It's an exciting time, and we look forward to working in the city and helping to restart the English language sector of the education system for all concerned,"  said Mr. James Pinder, the Director of ELI.
Situated in Mosul near the University of Mosul tunnel, this institute will work to increase students' English language proficiency as well as guiding them on "The Path to Excellence" if they wish to move forward and advance their academic studies at AUK in Duhok.
With centers in Duhok, Erbil, and now in Mosul, the goal of the ELI Community Program is to make quality English language training available to everyone. Whether you are preparing for a trip abroad, brushing up for an English proficiency test, or just trying to pick up a new skill, the ELI Community Program can help you achieve your objectives.
For those wishing to study academic classes at AUK, the ELI University Preparatory Program's is also available in Duhok, where study is more intensive and with a greater focus on Academic skills.