AUK Hosts Open Think Tank Debate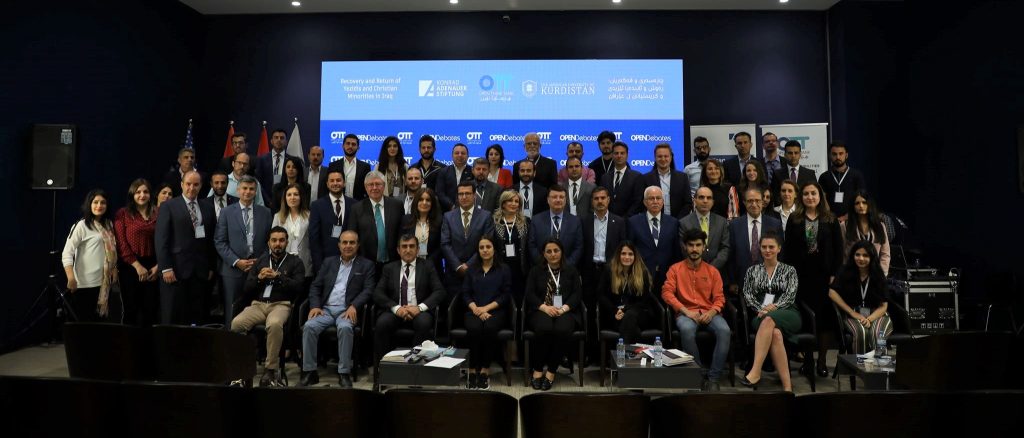 Duhok, Kurdistan Region of Iraq – June 13th 2019. The American University of Kurdistan hosted a panel discussion on The Return of Yezidi and Christian Minorities to Iraq, that was organized by Open Think Tank (OTT) in collaboration with the Konrad Adenauer Stiftung (KAS) and AUK.
Among the speakers were several local and international researchers, scholars and religious and civil society experts as well as KRG officials.
Deputy President of KRG Parliament, Hemin Hawrami addressed the keynote speech after the opening remarks by the co-organizers of the event.
In his keynote speech Hawrami stated: ''Kurdistan is the center of co-existence and home for all religions and ethnic groups. The new KRG parliament will continue working on laws that protect the rights of minorities within the Kurdistan region.''
Discussions were divided into three panels: Difficult Recovery after the Genocide against the Yezidis, Ongoing Exodus of Iraqi Christians and Policy Recommendations for Reintegrating Yezidis and Christian Minorities in the Iraqi Social Fabric.
''The aim of this event is converting talks to action plans. We will submit the outcomes of those open debates to the KRG's new cabinet and follow-up with the procedures,' Said Dr. Mohammedali Taha, Founding Member and President of OTT in a statement for AUK's office of communications.
In 2014 Christians and Yezidis were subjected to genocide by the so-called Islamic State (ISIS) through their brutal attacks on villages and cities of the Nineveh province, in which thousands of Christian and Yezidi families were forced to leave their homes, often seeking safety and refuge in the Kurdistan region or through migration abroad.