AUK elects its new Student Government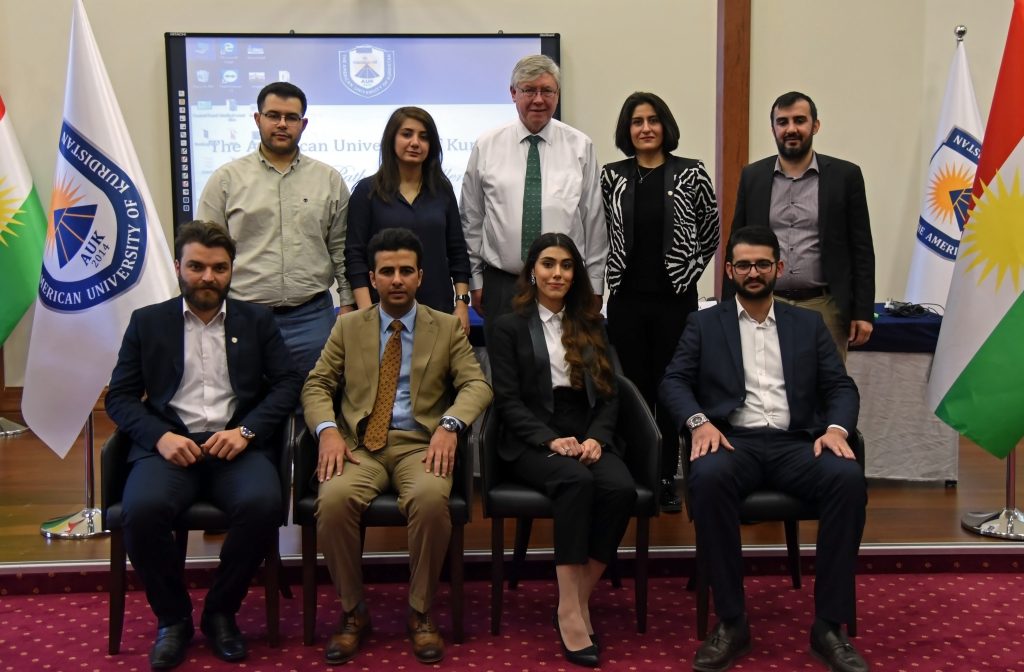 Duhok, Kurdistan Region of Iraq – February 27th, 2019- Students of the American University of Kurdistan in Duhok, casted their votes to elect the Student Government (SG) for the third time since the establishment of AUK.
On February 27th, hundreds of students voted at polling station inside AUK's auditorium where the ballot box was placed. The candidates for the new SG consisted of Fatma Rezan Othman and Isho James Kiwarkis whom competed for the position of Presidency and Barzan Mustafa ran against Ziyad Muhammed for the position of Vice President.
Voting day followed one week of campaigning and debating competitions between candidates battling head to head for a position in the SG; "my success depends on you, vote for me and we shall do great things together'' said Isho James Kiwarkis, in his social media campaign whilst Fatima Rezan Othman's counter statement as SG's Presidential candidate was that ''I plan to make your university experience an amazing one!''.
Barzan Mustafa competing for the Vice President stated in one of his posts of the Facebook Community Group that '' I won't fail my AUK family if you vote for me'' and in response his competitor Ziyad Muhammed, stated ''I don't only talk, I follow up with actions. Support me for a strong government!''.
The campaign got heated as candidates took on AUK's Auditorium stage in a face to face debating competition followed by grilling questions from the student audience members Tuesday, February 26th.
For the first time in AUK's history, the Presidential candidates running for SG consisted of a female student and a male Christian, Assyrian student, highlighting the dynamic background of AUK's multi-ethnic, multi-cultural and multi-religious students.
The election ballots opened on Wednesday, February 27th for five hours, starting from 10:00 am in AUK's auditorium. Over 400 students voted during the elections process.
The SG event and elections process was organized, overseen and supervised by AUK's SG Elections Committee, consisting of the following members of staff:
Chair of the Committee: Miss. Shie Faraj- Manager of Student Affairs
Chair Members:
Mr. Ari Ibrahim- Director of Admissions and Registrations,
Miss. Bina Mustafa- Manager of Communications and
Mr. Kawar Fariq- Digital Communications officer.
The day of elections concluded with the Chair of the SG Elections Committee thanking all AUK's students and Staff for supporting the elections process, announcing the newly formed Student Government, previous Presidents of AUK's SG congratulating the new SG of 2019 and the newly elected President and his/her Vice President presenting their inauguration speeches.
Results of new the Student Government:
Fatima Rezan Othman – President 254 votes
Barzan Mustafa – Vice President 289 votes
Treasure – Nihad Abdullah
Masoud Issa – Secretary
This is the 3rd Student Government since the establishment of AUK. The previous Student Government was presided over by Roj Sarbast Tahir (2016 -2017) and Yasa Masoud (2017-2018)