AUK Celebrates Valentine's Day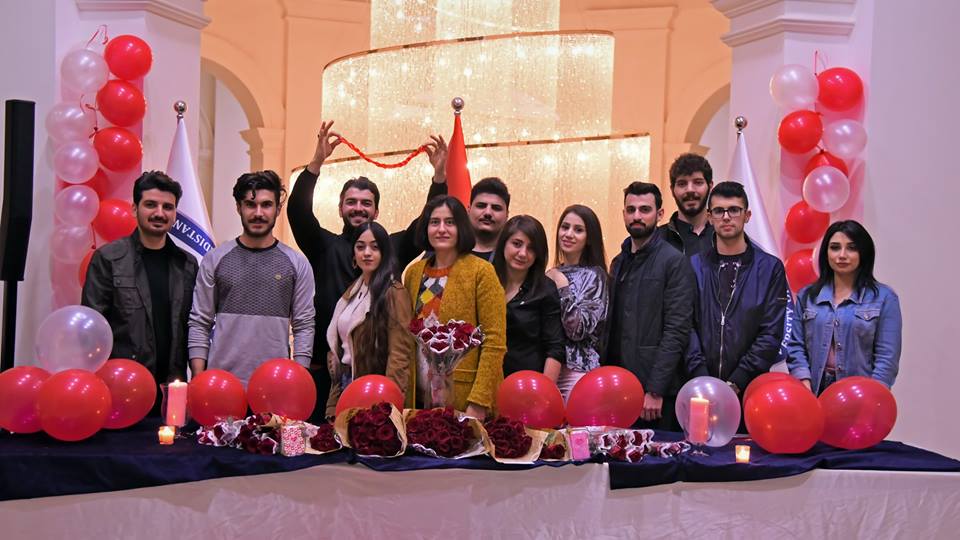 Duhok, Kurdistan Region of Iraq – February 14th, 2019- Students of the American University of Kurdistan in Duhok, celebrated Valentine's Day for the first time since the establishment of the University and in an unconventional manner where hundreds of roses were distributed on campus.
On the 13th and 14th February, the student lounge area of AUK was buzzing as groups of students brought flowers for AUK Staff and Faculty whilst other students were busy taking orders, wrapping and preparing red roses to be hand delivered around AUK Campus on Valentine's Day.
"Although in some cultures Valentine's Day has a stigma attached to it, at AUK we wanted to challenge this stereotypical perception and celebrate Valentine's Day by creating a safe platform where students and teachers gift each other roses." said Shie Faraj, Manager of Student Affairs.
On 14th February, roses were given as a gesture of acknowledgement, appreciation and respect between staff members and students. ELI Instructor Mr. Ryan Prater, ordered twelve flowers to be hand delivered to his students individually during class time "I am grateful for all the hard work that my students have done and continue to do. Therefore, I wanted to reward their efforts by giving them a small gift and Valentine's Day provided me with the perfect opportunity to present them with just such a token of my appreciation" said Mr, Ryan in a statement.
Emails were sent out individually to all the students and staff receiving roses. Each rose was accompanied by a card containing an inspirational message from the sender.
Mina Mikhail, an AUK student received a rose from her brother Van Mikhail, whom is also studying at AUK's Interior Design Department. "receiving this surprise from my brother made my day." said Mina.
Valentine's Day, known as Saint Valentine's Day or the Feast of Saint Valentine, is celebrated annually on February 14th around the world. It originated as a Western Christian feast day honoring an early saints named Valentinus and has become increasingly popular in many cities in the Kurdistan Region of Iraq in recent years.